Contact
+33 07 71 83 58 88
+357 96 619027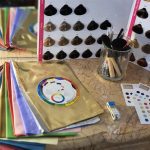 My name is Marion Cellier and I work as a Certified Image Consultant.
My role ? Reveal your natural assets, optimize your image capital and restore your self-confidence and self-esteem, by offering you a tailor-made support, in an innovative approach to self-development.
Bloom Yourself Agency supports you with kindness, respect and empathy to become the best version of yourself!
Not rated yet.
---
Why don't you register your impressions?
Be the first to allow other people acquire targeted feedback about this listing.